Many people will openly admit that they are workaholics. While this can bring some financial rewards and accomplishments to their lifestyle, it does not create the perfect way of living. What is being sacrificed is recreation. There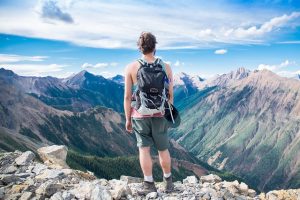 must be a balance in life, and all work and no play does not do this. Recreation should also be diversified because it aptly fits the cliché "a change is as good as a rest".
For those who reside in, or intend to visit New Zealand, there are many different forms of recreation: ones that can be enjoyed by all age groups.
Outdoor Recreation
The environment in which one enjoys their recreational activities can make a big difference in how much the activities are enjoyed. Some of the most popular activities are:
Rock climbing
Trail walking
Biking
Skiing
Hunting and fishing
Then, other choices fall outside of these classics, such as bungee jumping.
Indoor Recreation
What many visitors to New Zealand discover, is that although there are plenty of traditional indoor activities, there are also some rather unique ones:
Museums and art galleries
Theatres
Indoor golf
For something a little different, there is indoor snowboarding or indoor go-karting. Then, there is the Museum of Transport and Technology, which is a museum, but far from being traditional. Visitors here get to have some great hands-on experiences related to technology and transport.
Making a Plan
These are just some examples of how recreation in a country like New Zealand can really enhance one's life and become part of their lifestyle. Not only is adding recreation as part of the living routine important to the lifestyle, but it also helps to keep life in the proper perspective.
Making it Enjoyable
An enjoyable lifestyle partly comes down to personal preferences. There are those who like to travel. Then others want to stay close to home for their entertainment.